Dropbox Business vs Google Workspace (GSuite)- Which is Better For Your Business?
Wilson • March 30, 2021
Team collaboration has become possible thanks to cloud storage tools like Dropbox Business, OneDrive and Google Workspace. You will find many articles on Dropbox business VS Google Workspace, but most don't tell you which is better for your business type.
This may pose a challenge, especially when you cannot isolate genuine comparisons. This article will dissect the various key features and distinctions between the two to help you make a decision.
The Dropbox Business vs Google Workspace Comparison
Take note that this is not a comparison between Dropbox VS Google Drive in terms of their cloud storage ability. This article focuses more on the collaboration aspects of their workspace feature.
What is Dropbox Business?
Dropbox has been around for more than a decade now. This platform debuted in 2007 and has become widely known for it's cloud storage and file sharing. In 2019, Dropbox launched the Smart Workspace for Dropbox Business.
Dropbox Business is a cloud storage service aimed at businesses. It's a smart workspace where your tools, content, and collaborators are accessible from the same place
What is Google Workspace? (Formerly called Gsuite)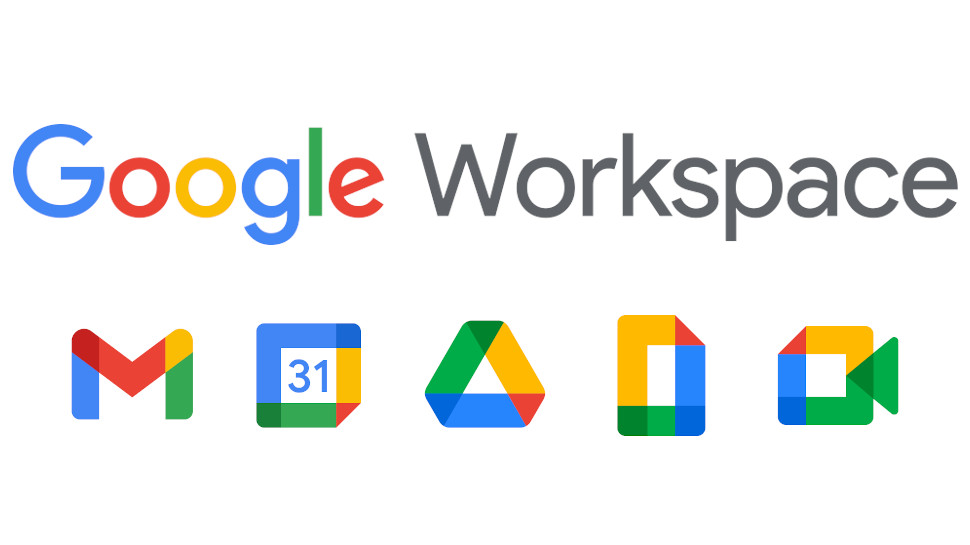 Google Workspace was previously known as G Suite. It was launched to boost team communication and collaboration amidst the rise in demand for a remote workspace.
Its essential tools such as slides and Docs supercharge collaboration. People spread across time zones, continents, and offices worldwide can easily collaborate with Google Workspace's modern collaboration tools.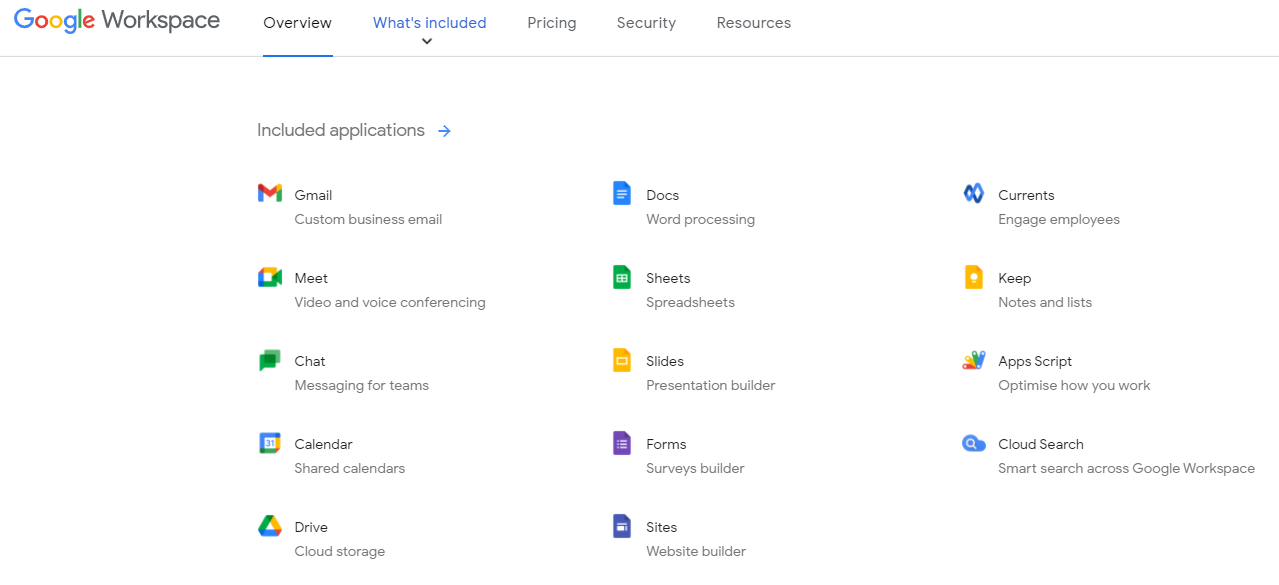 Dropbox Business VS Google Workspace: How they are similar
When you search for comparisons between Dropbox Business and GSuite / Workspace, you'll find that in many ways, they are quite similar. It's no surprise, because both of them spun off from Dropbox and Google Drive.

They both have a core feature of being cloud storage solutions first. This article will help to delve deeper to help you decide which to choose for your business.
Dropbox Business vs Google Workspace for Cloud Storage
Cloud storage allows businesses to store their data on cloud-based servers that can be accessed from anywhere. It means that your business doesn't need to maintain a physical server or worry about running out of storage capacity.
Dropbox Business
Dropbox started out life as purely a cloud storage solution. The story goes that Dropbox founder Drew Houston was on a bus and realized he'd forgotten his thumb drive with all his files on it. He created Dropbox so that he would never have to go through that experience again.
Dropbox was the solution that brought cloud storage into the mainstream and continues to be one of the biggest players. It's no surprise then that Dropbox Business offers some of the most sophisticated cloud storage features out there. One of the most useful is Smart Sync.
Smart Sync allows you to decide whether files are stored locally or are online-only. The clever part is that online-only files are still visible in your computer's file system. You can browse through files as if they were saved locally, but without those files taking up precious hard drive space. When you click on a file, it's automatically downloaded from the cloud so that you can work with it.
Dropbox Business offers unlimited storage, although you'll initially be given 5TB per account. If you need more than this you can contact Dropbox to increase your limits.
Google Workspace
G Suite, which was the forerunner to Google Workspace also offered unlimited storage. Google Workspace now offers up to 5TB per account as standard. However, as with Dropbox Business, you can contact Google and have this limit increased. That means that in effect, Google Workspace also offers unlimited storage.
In the past, Google didn't offer anything similar to Smart Sync. This gave Dropbox a distinct advantage when comparing Dropbox Business vs Gsuite. That has changed with the introduction of Google Drive File Stream.
This allows you to sync your Google Drive files with your file explorer application, so that all of your files appear in your folder structure, without taking up space. If you want to use them offline, you'll need to save them to your hard drive, however.
In it's most basic paid tier, Dropbox offers more storage space (5TB) than Google (30GB), so if cloud storage needs is a key business need, you can consider Dropbox.
Dropbox Business vs Google Workspace for Document Management
Document management systems are systems that are designed to track and manage documents that are accessed by different users in your business.
For example, if people are collaborating on documents, a document management system will allow you to keep track of the different versions of the document, record which people have made which edits, and keep copies of older versions if you want to go back to a previous version.
Both Dropbox Business and Google Workspace offer basic document management features that will be good enough for many businesses. You can track who has made edits, and roll back to previous versions of files if needed.
However, if you're looking for document management systems that are able to handle more complex needs, such as automatic naming conventions, then you'll need to invest in dedicated DMS software.
One major advantage that Dropbox Business has over Google Workspace when it comes to document management is that Dropbox works with Google and Microsoft office files. Your team can still collaborate with vendors and clients who use either alternatives.
On the other hand, Google Workspace is designed to work with Google file formats, such as Google Sheets and Google Docs. You can't collaborate on a Microsoft Office file in Google Workspace, for example.
Another thing we at Web Imp like about Dropbox is the file recovery and file rewind feature. Instead of just regular backups of files, Dropobx has backups of file variations, to let you 'rewind' to previous versions of files!
Dropbox Business vs Google Workspace for Collaboration 
As a business, the ability to collaborate on documents is vital. Real-time collaboration allows multiple users to work on the same file at the same time, with the changes being made by each user visible to all.
Google Workspace
With Workspace, you get a whole host of included applications. You'll be able to collaborate on the basic Google Docs, Slides, Sheets. Not only that, you can use Gmail and Google Calendar.
This is excellent if you want your business to use the Google Ecosystem. There is no shortage of collaboration opportunities.
As we've already mentioned previously, Google Workspace only allows you to collaborate on documents that are in Google's own file formats. If you want to collaborate on a Google Doc for example, then multiple users can work on the same document at the same time, and all edits will be visible to anyone who is working on the file.
You cannot do the same with a Microsoft Word document, although there are some workarounds. For example, you can edit documents in Microsoft Office and have your files sync directly to Google Workspace, but this isn't an ideal solution.
If your business mainly uses Google documents, however, then Google Workspace is ideal for collaboration.
Dropbox Business
Dropbox Business offers you the best of both worlds. You can create, edit, and collaborate on Google Docs, Sheets, and Slides directly from within Dropbox. Your files will automatically save to your Dropbox account. You can even edit Microsoft files in Google Docs, Sheets, or Slides, again from within Dropbox.
The need for this feature is not great, however, since you can also create, edit, and collaborate on Microsoft Office documents from directly within Dropbox Business, too.
This makes Dropbox Business a good choice for companies that work with external vendors and clients that use both Microsoft Office and Google documents, and need the ability to collaborate seamlessly on both formats.
If you don't like Google Docs or Microsoft Office, you can even use Dropbox Paper. It's a collaborative whiteboard style document type, and can be used for project management too!
Dropbox Business vs Google Workspace for File Sharing
File sharing allows users to send files to others, or allow others to access the files that they share via a link. Good file sharing solutions include features such as setting permissions as to who can access files, whether they are editable or read-only, and how long they are available.
Google Workspace
Google Workspace offers file-sharing capabilities. Sharers decide whether recipients can only view the document, can leave comments on it, or are able to make their own edits.
You can also decide whether the file is viewable outside of your organization or not. Expiration dates can also be set for a shared file, after which it will no longer be accessible.
Dropbox Business
Dropbox also offers strong file-sharing features. Anything that Workspace can do in terms of file sharing, this can do the same.
You can set files to be editable or view-only, set an expiration date for shared links. You can even add password protection to your links, and even disable downloading of your shared files.
Dropbox also offers Dropbox Transfer which allows you to send files up to 250GB in size. From what we know, Google doesn't allow file sharing of that size.
In a nutshell
Ultimately, the tool you choose depends on the size and needs of your business.
Medium to large organizations that want a Google ecosystem and a larger variety of professional tools can gravitate towards Google workplace.
Small to medium-sized companies looking for a tool strong in cloud storage and file sharing to promote employee productivity and team collaboration can choose Dropbox Business.
Further reading: